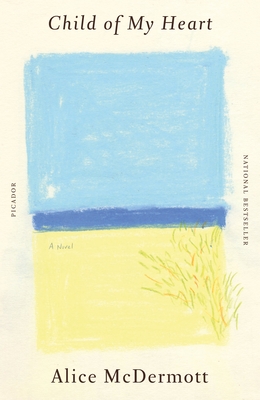 Child of My Heart: A Novel
Publication Date:
June 6th, 2023
BOOK ENDS Winchester
1 on hand, as of Dec 9 9:14am
(FICTION)
On Our Shelves Now
Description
The beautiful child of older parents, raised on the eastern end of Long Island, Theresa is her town's most sought-after babysitter—cheerful, poised, an effortless storyteller, a wonder with children and animals. Among her charges this fateful summer is Daisy, her younger cousin, who has come to spend a few quiet weeks in this bucolic place. While Theresa copes with the challenges presented by the neighborhood's waiflike children, the tumultuous households of her employers, the attentions of an aging painter, and Daisy's fragility of body and spirit, her precocious, tongue-in-cheek sense of order is tested as she makes the perilous crossing into adulthood.
In her deeply etched rendering of all that happened that seemingly idyllic season, Alice McDermott once again peers into the depths of everyday life with inimitable insight and grace. As Margaret Atwood wrote in The New York Review of Books, Child of My Heart is "richly textured [and] intricately woven . . . A work not only of, but about, the imagination."
Praise for Child of My Heart: A Novel
"[A] wondrous new novel. . .Alice McDermott is a genius of quiet observation. . .Like Jane Austen, McDermott, one of our finest novelists writing today, is the master of a domain that in the hands of most writers would be limiting. . .Child of My Heart extends her artistic triumphs, and we should be grateful." —Los Angeles Times Book Review
"A master. . .As good as any literary novelist writing today, and when I say that I include the big guns: Russell Banks, Philip Roth, Toni Morrison. . .All her books mirror the essential truths of existence so sure-handedly that they are neither comedies nor tragedies, but merely true." —Anna Quindlen
"Has something of a classic about it. . .[Its] craftsmanship and its moral intelligence are as one. . ..Immaculate." —The New York Times Book Review
"Richly textured, intricately woven. . .a work not only of, but about, the imagination." —Margaret Atwood, New York Review of Books
"In a league of her own." —People
"We have echoes and stirrings of Hardy, Shakespeare, Dickens, James, Beatrix Potter, Christina Rosetti... [Theresa] is a vessel containing a multitude of heroines, a transcendence of ethereal beauties who loved and live in the minds of their readers and inventors." —Chicago Tribune
"[A] quietly enchanting novel, graced by McDermott's well-calibrated writing and observant eye...Filled with subtle truths and hard-won wisdom." —The Charlotte Observer